---
Once you decide to get married outside of the United States, we know you have a lot of questions on how easy or difficult is it to do this??? To make it much easier for you, we have a couple of simple pages letting you know the legal requirements.

Click on the below links for complete Wedding Information

Legal Requirements for Mexico

Legal Requirements for Jamaica
---
Vacation Superstore Wedding Locations


With our 20 years of planning prefect Weddings and Honeymoons, we know which resorts offer the nicest accommodations and the most romantic weddings. These are a few of our favorite and most romantic resorts. We can arrange weddings at over 50 other resorts in Mexico and Jamaica.

Some of the resorts in Mexico offer Free Weddings, or free Weddings based on a minimum number of rooms for the wedding party. If the Weddings are not being offered free, at your choice of beach resorts, the normal wedding cost start at about $800.00 complete. The prices for the wedding go up from there, depending on the size of the wedding, what you want to add - flowers, photos, videos, live music etc.

Depending on the cost of the Honeymoon Package, many times, it works out less expensive overall, to pay for the wedding package, than to pay more for your hotel room and get a free wedding. We will help you to compare the overall cost.

The Vacation Superstore/eTravelOmaha.com also offers the Bride & Groom special discounts for their wedding party and wedding guest. Based on the number of attendees, we will discount the attendees travel package, or give the Bride & Groom a $50.00 discount on their wedding package, for each and every couple that is booked for the wedding. Minimum 5 night stay is required.
---
Mexico Recommendations: (click Hotels to see resorts)
Cancun - This area is great for the couples that are wanting an active resort, great nightlife and discos, tons of shopping and great beaches.

5 Star - Riu Cancun Beach Resort
This is the nicest resort hotel in Cancun, in a excellent location and very upscale!

Riviera Maya - This area is on the Caribbean side of Mexico, south of Cancun. Beautiful beaches, laid back Caribbean styled resorts, white beaches, an overall more tropical area.

5 Star - El Dorado Royale Beach & Spa Resort
This Adults Only resort, offers Free Weddings and is beautiful. Luxuriously Romantic with gourmet meals, AAA 4 Diamond Rating, every room has a 2 person Jacuzzi, 24 hour room service and more!

5 Star - Moon Palace Riviera Maya
Offers Free Weddings, closes Riviera Maya hotel to Cancun, largest pool in Mexico. A great resort for Weddings with couples and very family friendly. All rooms have 2 person Jacuzzi.

5 Star - Riu Palace Riviera Maya
In the heart of the town of Playa del Carmen, probably the nicest resort you will every stay at!
The restaurants are wonderful, the beach perfect and great nightly entertainment.

Puerto Vallarta - Puerto Vallarta is more of a traditional Mexican beach resort. Wide beaches, surround by the Sierra Madre Mountains and very tropical.
---
Jamaica Recommendations: (click Hotels to see resorts)
Negril - Negril is known for it's long beaches and palm trees, they will not even let a building be built, taller than the tallest palm tree.

Ocho Rios/Runaway Bay - This area offers some great beaches, it's very close to tours, shopping and very Jamaican feeling side of the island with lots of waterfalls and palm trees.

Montego Bay - From the airport, you can be at your resort in just a few minutes, Montego Bay had shopping, good beaches and a few of the most popular resorts.
---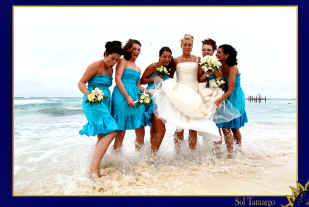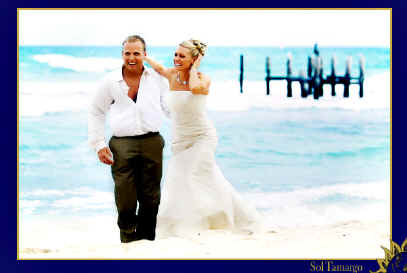 ---

You can reach our office at 402-390-0909 or 800-356-8985