Come Here... My Little Pu Pu!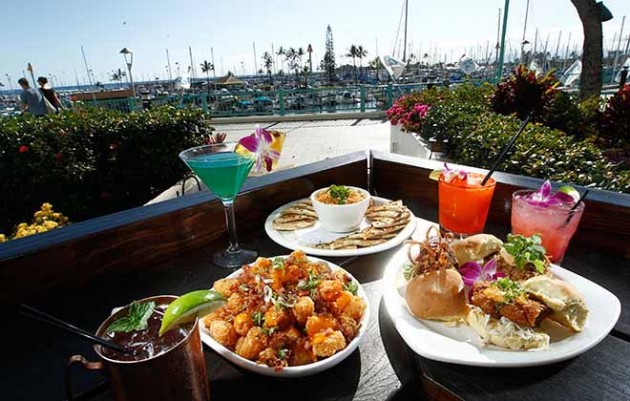 You've probably heard me say this before, but Pu Pu is Hawaiian for - Hors d'oeuvres and they are available at every happy hour with your drink of choice on the island! Some of the very best in Kauai are served at the Sheraton at Coconut Beach Resort! Add fresh seafood or a lovely meal near the ocean, and you have a perfect afternoon! You're gonna LOVE Kauai!
Can you hear Kauai calling you to the Hawaii you've always dreamed of visiting? As always, I'm the "Go to Girl" for the lowest prices on Hawaiian vacations, and have I got a "Deal" for you! You'll be in awe of the beauty as the soft breezes kiss your face. And don't forget your dancing moves for the luaus!
Kauai, Hawaii
$2659.00 ~ Per Person
Package Includes:
6 Nights/7 Days
Kauai Sheraton At Coconut Beach
Gardenview Room
Roundtrip Airfare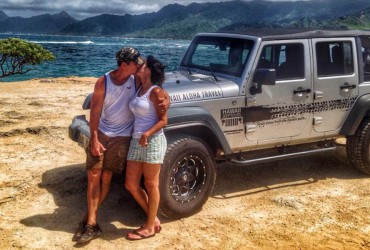 Jeep Rental

- Unlimited Miles
Not All-Inclusive
Add Tax $219.00* Per Person
Wedding, Honeymoon, Babymoon,
Group & Family Packages Available
*Price is Per Person
This price may not be available for your dates of travel
This price may not be available for Holiday Travel
Blackout dates apply - (Packages at this price are limited)

Click this link or the pic for the resort's website
This bustling resort property offers a splash of tropical pizzazz! With the 13 million dollar renovation, it's ready for you and yours to explore. From the sky-lit lobby with its soaring ceilings, local vendors, and a mix of modernist and Hawaiian fixtures, it's sporting a lot more local charm and an intimate get-to-know-you atmosphere - true Aloha spirit.

Click the link or the pic for more details on the Coconut Market & more
Dive into the poolside Crooked Surf pool bar to sip favorites like Blue Hawaii and Lava Flow, and nibble on "pupu" (appetizers), including coconut shrimp and crispy tempura veggies, burgers, and more!
The pools were revamped and now feature separated children's and adults' sides with splash pads for the kids and a lap pool and six in-water chairs on the grown-ups' side. Ever-changing, and eternally beautiful, the Pacific Ocean is an elemental attraction of Kauai.
And when you stay at this resort, you are moments away from sand between your toes and rolling ocean waves. This resort is centrally positioned, putting Kauai's finest attractions within reach. Just a short stroll away from the Sheraton at Coconut Beach are charming shops and restaurants.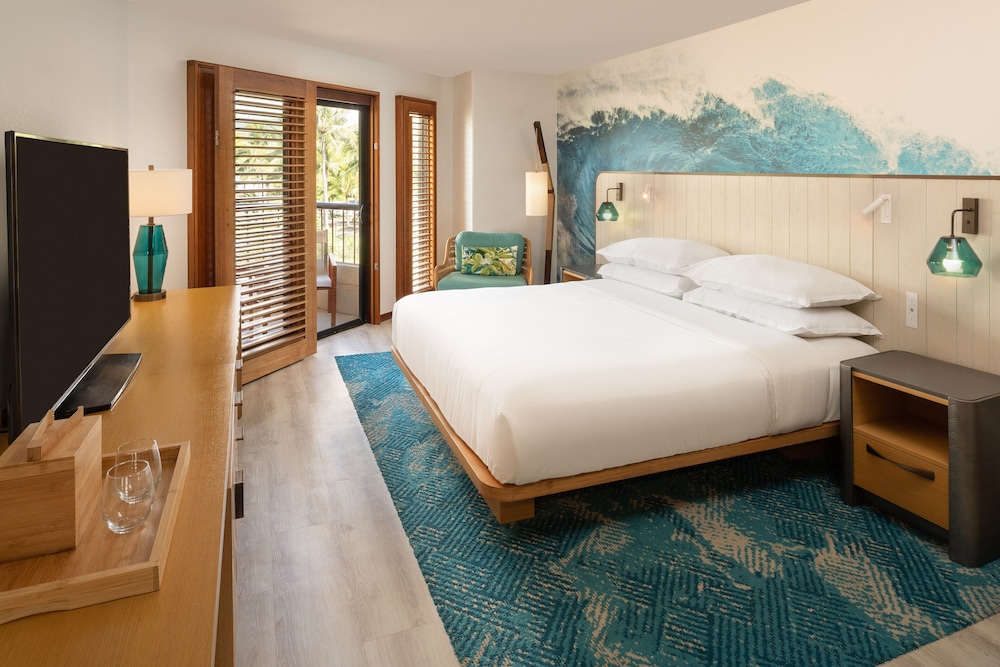 Unwind in comfortable and luxurious Kauai accommodations. rooms featuring complimentary high-speed wireless Internet, in-room refrigerators, and private lanais, allowing you to soak up the Hawaiian sun.
Rooms are spread out in four-story plantation-style buildings facing the golden-sand shoreline steps away. With an oceanfront balcony gracing over 65% of the rooms, you won't have far to go to find a peaceful spot to sit and enjoy the view.
Choose from the locally inspired menu at the resort's Crooked Surf. In addition, the Daybreak Restaurant serves a terrific breakfast buffet and ala carte items - including the most raved-about - banana macadamia nut pancakes for breakfast!
Or maybe try the Moamoa Hawaiian Fish House Restaurant for a Kauai roasted fish dinner. After a satisfying meal, lounge in a hammock or daybed, listen to the waves roll in, or pull up a chaise lounge near the fire pit.
While the grounds are dotted with hammocks, outdoor seating, and loungers leading to the ocean, bathers will do better in the pretty pool than in the sea here, as dangerous currents and sharp coral make swimming risky. But, of course, you can also stroll along Coconut Beach or linger in the pool or whirlpool.
Delight in a day of pampering and rejuvenation at the Pua Day Spa & Salon. There's a variety of onsite activities, cultural events, and entertainment to keep you coming back for more. From morning until evening, young to mature, the wonder of Kauai is brought to life right before your eyes.
The Garden Isle's primarily untouched landscape and natural wonder create the perfect combination of jaw-dropping inspiration and thrill-seeking, making it the adventure of a lifetime.

Click Me To Go To The Top

---