Leaf Peepers, Lighthouses & Lobster!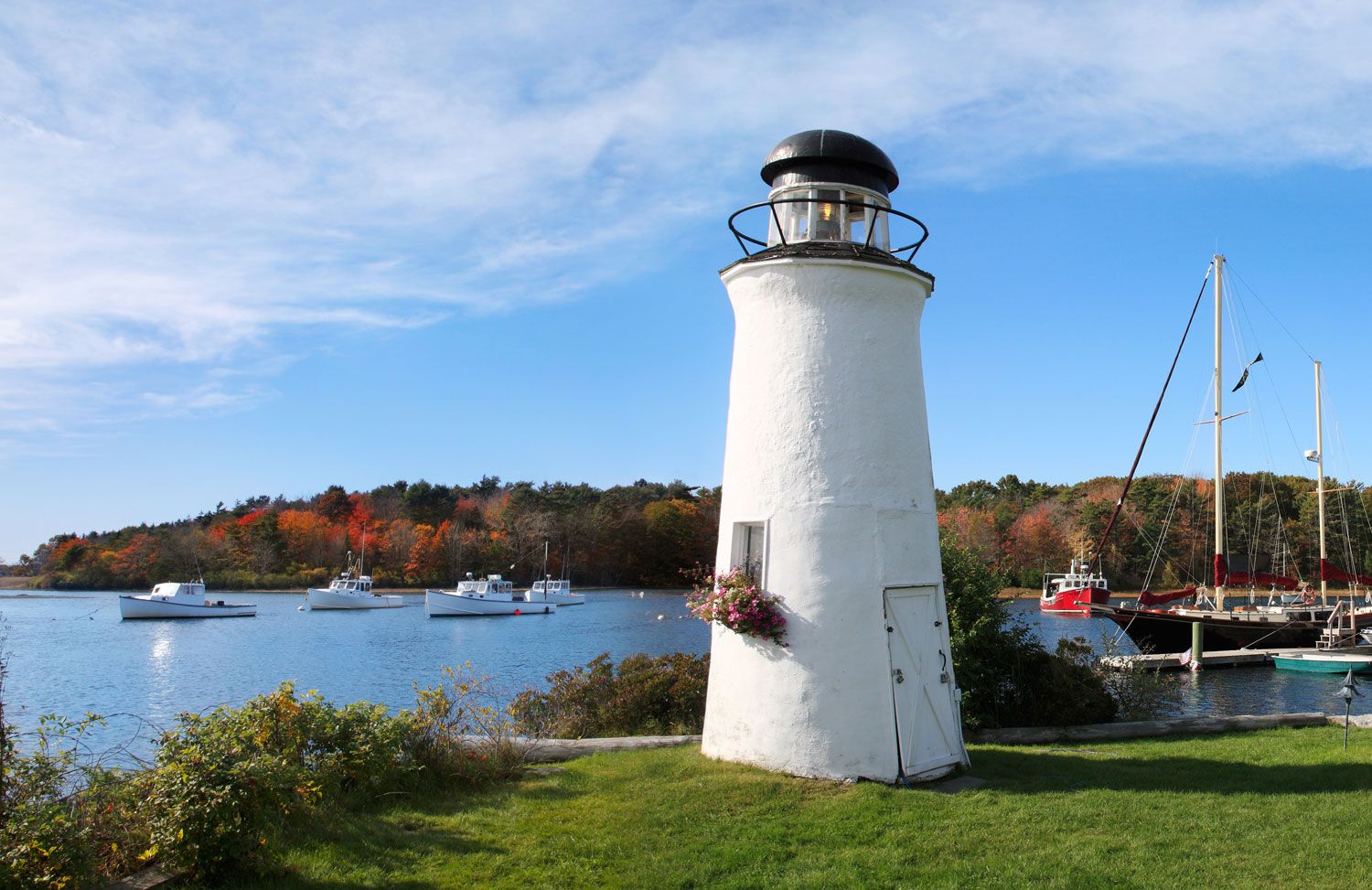 Oh WOW! Looking for romance, adventure, or just plain fun, this little corner of Maine has it all! Kennebunk and its close neighbor, Kennebunkport, are two of Maine's favorite destinations. There is so much to do and see that you'll find yourself wanting to come back again and again! With the charming shops along historic streets, lighthouses to be explored, some of Maine's best dining, and of course leaf Peeping - it's a perennial favorite. Just look at my exciting package!
These two villages, known as the Kennebunks, have been a popular destination for more than a century! Discover the magical seaside villages, take your time on a foodie tour, where you can interact with talented food artisans and creative shopkeepers as you indulge in the delectable, locally sourced fare. Maine fish and clam chowder, crabmeat sandwiches, fresh off the boat lobster, whoopie pie, and craft brews, and the best? Indulge in fresh lobster at every meal! Wahoo!
Kennebunkport, Maine
$1189.00 ~ Per Person
4 Nights - Hampton InnKennebunkport
(Extra Nights Available)
Roundtrip Airfare
Car Rental - Unlimited Mileage

NOT All-Inclusive
4 Star Resort
$89.00 Tax*
Price is Per Person
This price may not be available for your dates of travel
And this price may not be available for Holiday or Spring Break Travel
Blackout dates apply - (Packages at this price are limited)

Click this link or the pic for the resort website
Your stay at the Hampton Inn Kennebunkport puts you in a great location! With easy highway access, you'll be at the hotel in 30 minutes from the Portland Jet Port airport. You'll enjoy a free hot breakfast daily, a clean and fresh Hampton bed®, free WiFi in every room, indoor pool and fitness center.
Did you know there are over 5,000 miles of pristine coastline along the Atlantic Ocean? so it's saying something when Kennebunk beaches are counted among the state's best! The beaches and rivers provide a wonderful day, stroll down the long shoreline hunting for sand dollars, stop awhile and build sandcastles. Of course, you can splash, play, and hit the gentle waters to swim, try stand-up paddleboarding, or kayak. Deep-sea fishing and whale watching and scenic cruises on historic schooners are a must!
Shopping in the boutiques, gift shops, and galleries is always a pleasure and Kennebunk and Kennebunkport are also known for excellent antiquing. A fun way to find the "secret" restaurants is to take a foodie tour. Plus, what a great way to sample locally made foods and beverages? Scope out the Trolley Museum, a trolley docent can deliver 300 years of history in 45 minutes! And there's a collection of historical artifacts kept at the Brick Store Museum and the Nott House, while train enthusiasts will love the world-famous Seashore Trolley Museum in Kennebunkport.
---