12 Day Mediterranean Cruise

From the spires of Gaudi's grand cathedral to ancient libraries and colosseums, this part of the world is a treat for the senses. Explore the history of the Mediterranean, as you sit back and relax while you cruise across the Atlantic. Whatever you choose to do, The Norwegian Epic ship is sure to dazzle you!
NCL European Cruise
12-Day Mediterranean from Barcelona

$3049.00* ~ Per Person
Norwegian "Epic" Cruiseship
10 Nights - Balcony Cabin
Roundtrip Airfare
All Onboard Meals & Entertainment
Free Cocktails & Drink Package
Free Internet Package
Sail Departs November 10th, 2019
(other dates may be available)

Depart Barcelona
For Ports Of Call:
Santorini, Greece
Mykonos, Greece
1 Day At Sea
Naples, Italy
Rome (Civitavecchia),
Florence/Pisa (Livorno),
Cannes, France
Palma, Majorca, Spain
And back to Barcelona, Spain
Add Tax - $259.00*
*Priced Per Person

Discover Greece - Santorini
Awarded Best Cruise Ship Entertainment by Frommer's, Norwegian Epic keeps the bar high with two new Broadway shows - Ballroom Blitz and Priscilla, Queen of the Desert. Not only is Norwegian Epic offering world-class performers but a new wave of accommodations as well - from Studios, designed and priced for the solo traveler, to privacy in The Haven. Add more than 20 different dining options and you'll understand why this is Freestyle Cruising on a truly grand scale. And the best way to explore is aboard the Norwegian Epic.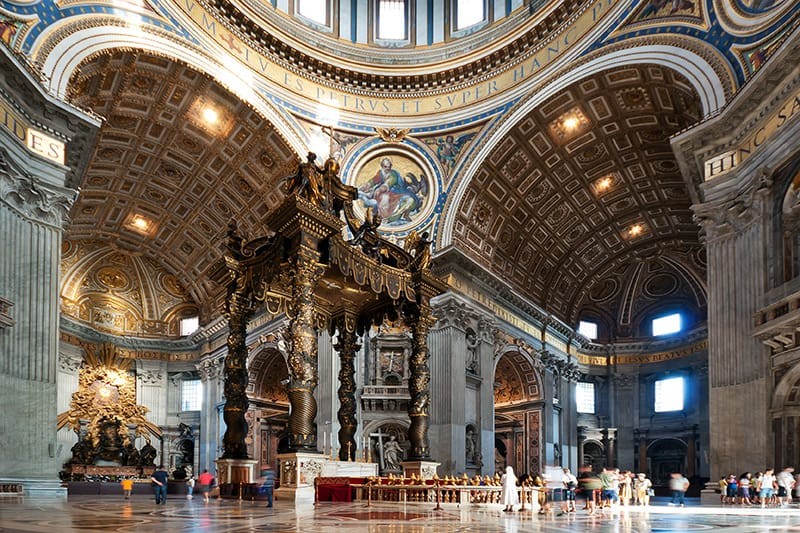 St. Peter's Basilica
Visiting the ports of call. starting in Valletta, Malta, you can admire the stunning scenery and wander through imposing churches and down the streets of fortified towns where the Knights of St. John once controlled. While in Santorini Greece, visit the beautiful white-washed hilltop towns of Oia and Fira and their breathtaking views of the ocean below. Spend the day sipping wine in the oceanfront cafes of Mykonos, Greece. Explore Rome reveling in magnificent monuments, from the ancient Forum and Coliseum to the splendor of St. Peter's Basilica with Michelangelo's Pieta and his breathtaking frescoes in the Sistine Chapel. While in Naples Italy, on the amazing Amalfi Coast, try some great Italian food, or maybe visit Pompeii.

Florence Flower Market
On then to Florence Italy, (my favorite shopping city in Italy)
where you can spend the day in Museums, or just loving this old historic town. In Cannes, France see how many rich and famous can you spot, walking the palm-lined promenade with tons of bistros sitting right on the sea. Next, you'll visit Palma, Spain, founded by the Romans some 2,100 years ago, it's replete with (literally) wall-to-wall history and architectural splendor!
---