Sint Maarten / St. Martin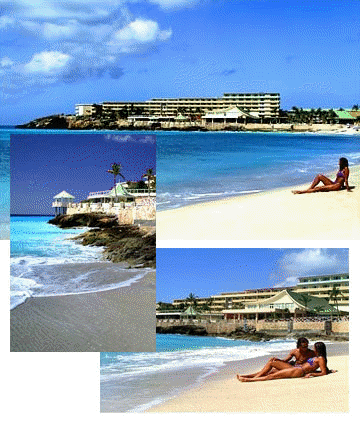 This unique island shares the cultures of two countries...to the south is the Dutch side, Sint Maarten, with its cosmopolitan capital of Phillipsburg. Find the best duty-free shops, glittering casinos and popular nightspots. To the north is the French side, St. Martin... miles of powdery beaches complement the quaint boutiques and chic cafes in the capital of Marigot. Relaxed, yet a culinary haven for sampling all regions of French cuisine. Stay on either side, and you'll get a true taste of paradise on this gorgeous and diversified island.

The entire island is completely duty free, and duty free goods are at 25-50% less than U.S. prices. Watches, cameras, linens, electronics and jewelry are the best deals.

St. Maarten/St. Martin is sunny and warm year-round, averaging 82 ° F in summer and just 2 degrees cooler in winter. The island is buffeted by cooling trade winds that keep things temperate all year long.

All of the island's nine casinos are located on the Dutch side. Most are open from noon until 2:00 am, 7 days a week. The gaming is European style, subdued and sophisticated.


---
What is there to do in St. Martin / Saint Maarten you ask?? Find out now!
---
---
Vacation Superstore Resort Recommendations
(We have many others available, these are the most popular)
---
[ Previous Page ]

You can reach our office at 402-390-0909 or 800-356-8985