St. Thomas / U.S. Virgin Islands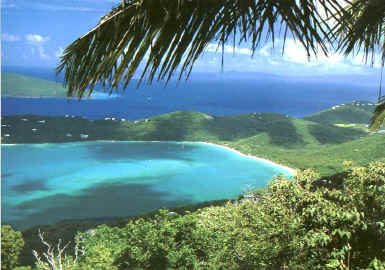 Come and enjoy this great Caribbean getaway with American influence! Pristine beaches and crystal clear waters combine with a culturally diverse, artistically vibrant society better known as the US Virgin Islands. St. Thomas offers renown duty-free shopping, breathtaking beaches, championship golf and nonstop nightlife. St. John is a nature lover's dream with over half of the island covered by a national park. Bring a canvas or a camera and you'll cherish the memories forever. It's only a 45 minute ferry ride from St. Thomas

Several of the world's most beautiful beaches are found on the U.S. Virgin Islands. Bask and snorkel at the best: St. Thomas Magen's Bay Coki Beach Sapphire Beach Morning Star Beach Hull Beach St. John Trunk Bay Cinnamon Bay Hawksnest Honeymoon Beach.

The air carries an infectious beat of music across all three islands. The unique sounds of the Caribbean blend with traditional American influences, creating unforgettable music heard from street corner to club. Be sure to sample the island sounds of calypso, reggae, steel pan.
---
What is there to do in St. Thomas you ask?? Find out now!



---
Vacation Superstore Resort Recommendations
(We have many others available, these are the most popular)
---
[ Previous Page ]

You can reach our office at 402-390-0909 or 800-356-8985