Caymans Islands


Grand Cayman's famous Seven Mile Beach is best known for its wide array of watersports, sparkling white sands and translucent aquamarine waters. The beach is litter free and sans peddlers so you can relax in an unspoiled, hassle-free atmosphere. Best of all, the average water temperature is a balmy 80°F. Other beaches which are less visited but just as fabulous are the Cayman Kai, Rum Point and Water Cay.

Tales of buccaneering feats and shipwrecked sailors... the legend of Blackbeard. These islands have a rich seafaring history which has reached near mythical status. Today, modern adventurers flock to Grand Cayman for treasures of another kind. A tranquil atmosphere, sweeping white sands, sunken ships from centuries past, stunning coral formations and turquoise waters. Regarded as a world-class scuba diving destination, Grand Cayman is a diver's dream. Over 200 different dive sites feature everything from stunning wall and cave dives to easy drops for first timers. Whatever your pleasure, Grand Cayman is a perfect vacation destination for fun above and below the water.
---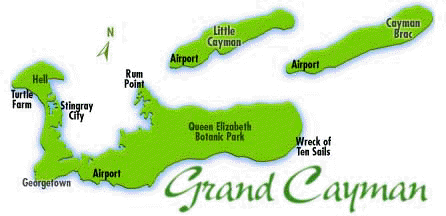 What is there to do in St. Lucia you ask?? Find out now!



---
Vacation Superstore Resort Recommendations
(We have many others available, these are the most popular)
---
[ Previous Page ]

You can reach our office at 402-390-0909 or 800-356-8985