Why be a Couch Potato
When You Can Be A Beach Potato?

Well? You can be the slug at the beach as well as the sofa! Right? So, let me lead you to Hawaii! You shouldn't hesitate to book this amazing Hawaiian vacation. Hey! Are you starting to see little frown lines on your face in the morning? Maybe you need to relax and smile a little more?? That will help get rid of them! You'll be doing nothing but relaxing and smiling while exploring the Big Island of Hawaii!
I put this island package together for those that want to experience the real Hawaii and added in a few extras to be sure you enjoy the island. Grab those pretty painted toes and get to packing the shades, sandals, swimsuits and suntan lotion! Soon you'll be waking up on the right side of the island!!
Kona Hawaii
$1549.00 ~ Per Person
6 Nights - Royal Kona Resort
Oceanview Room
Breakfast Daily
Lei Greeting
Roundtrip Airfare & Inter-Island Flights
Jeep Rental - Unlimited Mileage
4 Star Resort
NOT All-Inclusive
Tax $129.00*
*Price is Per Person
This Price may not be available for your dates of travel
This price may not be
available for Holiday or Spring Break Travel
Blackout dates apply - (Packages at this price are limited)
It's easy to picture Pele, the Volcano Goddess, showing her wrath – or mercy – on those she encounters. As you explore Hawaii - the big island, you'll see jagged lava fields immersed with new vegetation, providing an amazing contrast of Hawaii's Big Island's diverse landscape. To see the lava flow glowing at night is an incredible experience you really shouldn't miss! Yet the molten lava is just one of Hawaii's Big Island's hot attractions – there are also cool shops in Kona, coffee plantation tours, excellent golf on the Kohala Coast, and the quaint town of Hilo, where you'll feel as though you've gone back in time.
Hawaii's Big Island has spectacular contrasts...the mighty volcanoes Mauna Loa and Kilauea, lofty snow clad Mauna Kea the Kau Desert, gorgeous waterfalls, the Puna Fern Forest, and the colorful orchids of Hilo. The island grows sugar, coffee, cattle, and macadamia nuts. Famous Hawaiian landmarks: Hawaii Volcanoes National Park, Kealakekua Bay, Kailua-Kona, Kawaihae, Parker Ranch, Waipio Valley.

Click this link for more details on this resort
The Oceanfront Royal Kona Resort is an architectural marvel, with a tropical landscape and just steps from the sea. Its laid-back ambiance ensures a relaxing stay with amenities such as an oceanfront swimming pool and a private swimming lagoon to tempt you. There are also tennis courts for those who've remembered to pack their whites and a fitness center for keeping trim. The resort overlooks Kailua Bay and is in the heart (within walking distance) of historic Kailua-Kona town on the Big Island of Hawaii. With a private beach cove and swimming lagoon, oceanfront pool, and beachfront luau, what more could you ask of your resort?
Soak up the island vibe from the private lanai of your spacious and comfortable room or suite with garden, mountain or ocean views. Relax in one of the 436 smoke-free guest rooms. Looking for a night in? Grab a cold drink from your mini-fridge and kick back with complimentary international channels on your flatscreen TV, and Wi-Fi to make your stay here a home away from home. Amenities include; Hair Dryer, Iron & Ironing Board, Coffee Maker with Complimentary Coffee, Air Conditioning, Daily Maid Service, Electronic Safe, Deluxe Bath Amenities, and On-Demand Movies ($).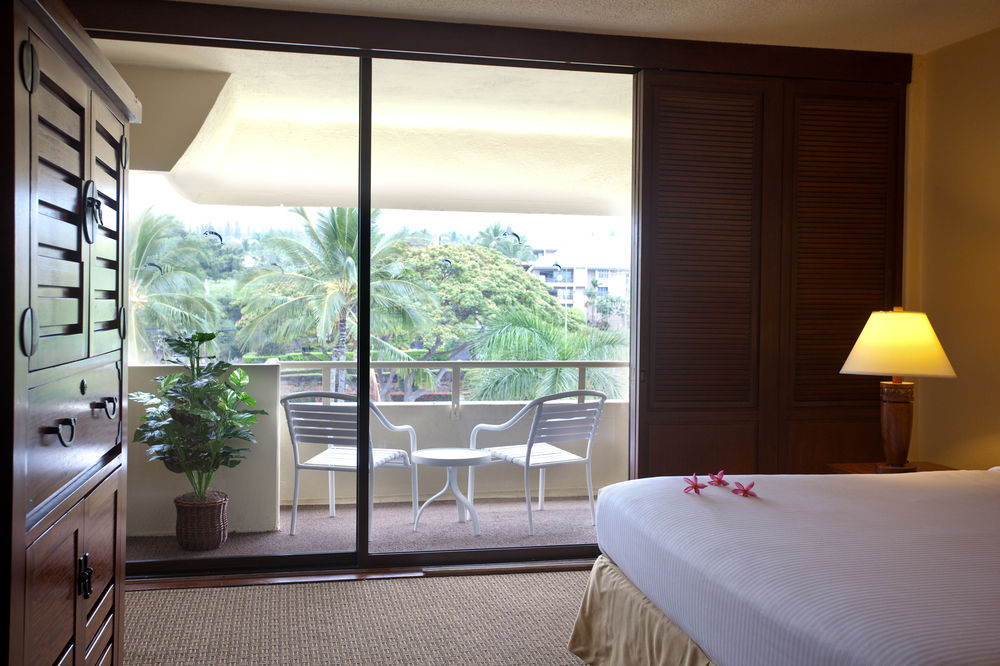 Between a private lagoon, oceanfront pool, spa, fitness center, and tennis courts, there are plenty of activities to keep you fit and entertained during your stay at the Royal Kona Resort. Enjoy a traditional luau performance in the coconut grove while sipping a cocktail or indulge in Asian-European dishes at Don the Beachcomber Restaurant. If you're traveling with family, take advantage of the children's pool to keep everyone happy.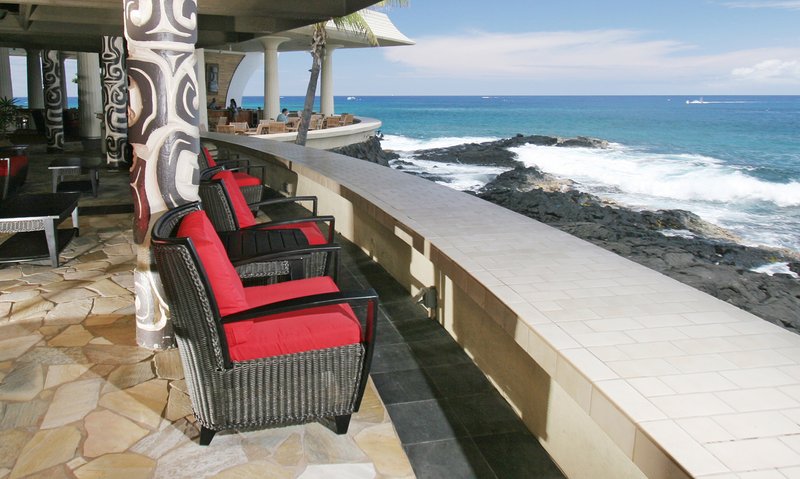 Relax in casual elegance where comfortable sofas and armchairs invite you to kick back and indulge in idyllic ocean views. Sip a hand-crafted cocktail, a glass of wine or a local micro-brew as you watch the ocean waves and dazzling sunsets that melt into the horizon. This is the perfect spot to unwind at the end of a day or kick off the evening with a tropical drink.
Not to be missed is the Lu'au — a feast of tropical delicacies, song, and dance celebrating the legends and lore of Polynesia, the dramatic Fire Dance finale is breathtaking! Indulge in an evening of tropical delicacies, song, and dance celebrating the legends of the islands, at the Voyagers of the Pacific show. (Located right on the resort). Inhale the sweet, smoky scent of succulent roast pig wafting from an Imu (underground oven). Feel the Polynesian rhythm pounding from deep-voiced drums. Watch the sky illuminate into a fury of colors painted by the setting sun. Reserve your Luau online for a special discount.
Kailua Kona hotels on the edge of Kailua Bay put guests within a 10-minute walk from the fishing village of Kailua-Kona and just 11 minutes from Hulihee Palace. Stroll down the main road of Alii Drive and you'll find a variety of shops and restaurants. Also nearby is the Captain Cook Monument and a variety of exciting activities including parasailing, rafting, golfing, snorkeling, kayaking, mountain biking, and scuba diving.

Kailua-Kona Village
But look closer and you'll also discover some very important Hawaii Island historic spots. Hulihee Palace and the Mokuaikaua Church are both located right on Alii Drive. King Kamehameha I spent his later years living at Kamakahonu Bay near Kailua Pier until his passing in 1819. The Ahuena Heiau is a temple on the register of National Historic Landmarks. Kailua Pier is a great place to watch the sunset and is also the starting and finishing point of the IRONMAN™ World Championship (October).
You will immediately be embraced by a swirl of salt air, the life-breath of the islands. You will see it ruffling the fronds of the palm trees that fringe the 12 manicured acres, tossing the waves against the stark black lava rocks at the resort's feet, marching columns of clouds across the uninterrupted expanse of sky. The air here presents you with the perfume of tropical flowers. It is a reminder that you are on the Big Island of Hawaii, so breathe, exhale, and completely relax. This is the setting of the Royal Kona Resort. Welcome!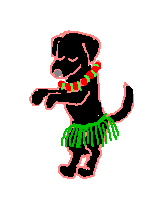 Click me - I'll take you to the top

---