Summer Love!

Grab your love beads, dust off your caftan, and paint a peace sign on your cheek, you're heading to San Fran baby, yeah! Okay, so actually, you can forget all that, because one of America's most iconic destinations left its "Summer of Love" reputation behind a long time ago, and is now a 21st-century hot-spot for trendy travelers. It's still rebellious, but it does it digitally. And it's turning into one of the best foodie paradises on the West Coast, too. Our San Francisco package is designed to put you right in the middle of all this uniquely Californian lifestyle. It's genuinely one of our favorite destinations in the world, and one visit is never enough. So hop onboard a streetcar named Desire, hold on tight, and let's take a look at San Francisco in all its crazy glory.
San Francisco
$889.00 ~ Per Person
4 Nights/5 days Hyatt Fishermans Wharf
(Extra Nights Available)
Roundtrip Airfare & All Transfers
4 Star Hotel
Tax $69.00*
*Price is Per Person
This Price may not be available for your dates of travel
And this price may not be available for Holiday Travel
Blackout dates apply - (Packages at this price are limited)
This city puts the 'u' in unique! With beautiful open spaces, a bridge that's the envy of the world and charming harbor-side towns, The City by the Bay is a sight to behold. Union Square's shopping, Alcatraz Island and a stunning Golden Gate Park make for an offbeat city that refuses to blend in! There's something for everyone at Fisherman's Wharf! During the day, take advantage of unique attractions. Pose with a celebrity wax figure, catch a shark feeding, or jump into a 3D interactive film. At night, stay entertained with live music, theater, dancing, comedy clubs and much more.
"You could live in San Francisco a month and ask no greater entertainment than walking through it," wrote Inez Hayes author of The Californiacs. In contrast to many modern cities in America, San Francisco is as much a city for discovering on foot as London or Paris. Armed with a good map and strong legs, you could enjoy much of the city in a day, but the best way to get to know San Francisco is to dawdle.

Lombard Street
The enormous tech industry just up the highway in Silicon Valley has provided San Francisco with a new generation of pioneers, trailblazers, and visionaries. That means there's an explosion of cool bars, trendy restaurants, and boutique hotels popping up left, right and center, making San Francisco one of the best spots to stay in northern California. You're right in the middle of wine country, and you've got iconic landmarks like the Golden Gate bridge, the wonderfully wiggly Lombard Street (complete with no less than eight hairpin bends), and the imposing Alcatraz Island to explore.

The Yard
The Yard at Mission Rock is a pop-up village constructed from re-purposed shipping containers that house local food and drink establishments, pop-up shops, public open space, cultural programming, and events, open 7 days per week, year round. A glowing "campfire," one of four fire pits in "The Yard", turns out to be discarded computer parts arranged to create a metal sculpture. An oversize ventilation pipe becomes a platform for "tube ping-pong." Is that giant red tower a periscope? Why, yes, it is, and it affords a view of San Francisco Bay beyond the hotel's four-story facade. In a game room off the Yard, you can play ping pong, pool, and table shuffleboard. Don't miss this crazy attraction!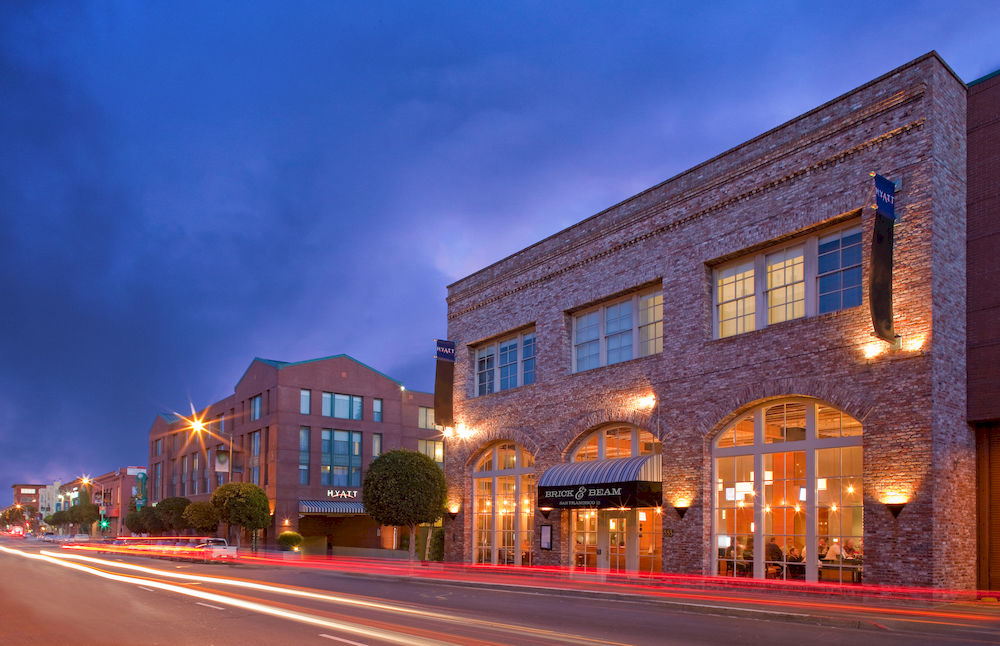 Click this link for more pics and info on the Hyatt Hotel
Ready to soak up all the classic sites, smells, and scenes of Fisherman's Wharf? Then the Three Diamond, Hyatt Centric Fisherman's Wharf has everything for you! Always wanted to tour Alcatraz? Laugh with the barking sea lions at Pier 39? Revel in the famous chocolate, Dungeness crab or San Francisco sourdough bread? As a guest at the Hyatt at Fisherman's Wharf, it's all just steps away.
Make yourself at home in one of the 316 air-conditioned rooms featuring refrigerators, coffee maker, iPod docking station, 32-inch LCD flat-screen television, and robes, and it also features complimentary wireless Internet access. This contemporary hotel meets the needs of the active guests with a 24-hour fitness center, a spa tub and an outdoor pool, open year-round.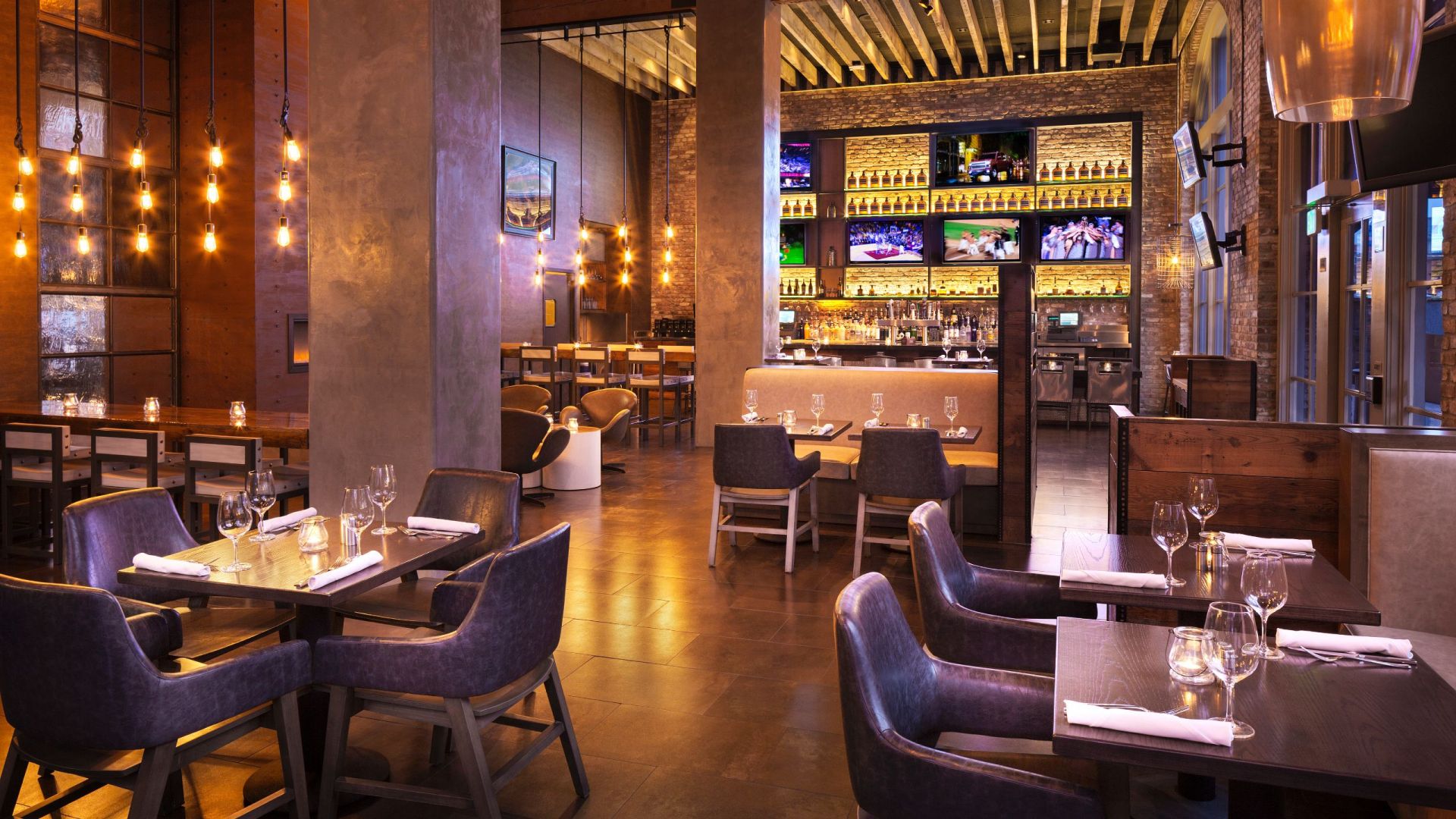 The Hyatt Centric Fisherman's Wharf San Francisco features two unique dining experiences at The Wardroom and Brick & Beam. The Wardroom is your breakfast destination offering a daily buffet in addition to locally inspired creations. Brick & Beam serves a selection of fresh, locally sourced comfort food with sustainable seafood specialties. The Bristol Bar and Grill offers a sit-down breakfast or a buffet, as well as dinner and room service, while cocktails entice in the lounge.

Check out the sunning sea lions at Pier 39!
Known most widely as the "Paris of the West," San Francisco combines a European joie de vivre with the relaxed spirit of American individualism. At the top of Nob Hill, the InterContinental Mark Hopkins offers the most commanding view of this enchanting city. Situated minutes from the business districts and the city's most alluring attractions, the Mark Hopkins is regarded as one of the city's most prestigious addresses.
Perched on 43 hills "everybody's favorite city" has the most diverse neighborhoods. Try North Beach settled by the Italians and still home to pasta restaurants and cappuccino bars. Try the "Stinking Rose" or "The Mona Lisa" Restaurants! Or stumble upon beatnik and flower power haunts dating back to the 50s and 60s including Haight Ashbury, the spiritual home of 1967's 'Summer of Love'. Then there's the lively Mission District of San Francisco, favored by Latin Americans and Japan town with its sushi bars, Japanese baths, and karaoke lounges. And while in San Francisco, don't miss Chinatown, the largest outside Asia.
When your feet have had enough jump aboard a cable car to vibrant Fisherman's Wharf and the true heart of the San Francisco, Union Square. Zigzag down Lombard Street, San Francisco's craziest rollercoaster street. See the most unusual sight of San Francisco - wild sea lions living beside Pier 39 at Fisherman's Wharf. Uncover charms both great and small. You won't want to miss San Francisco's Golden Gate Park, The Palace of Fine Arts, a cable car ride over Nob Hill or views of the thundering Pacific from the cliffs of Lincoln Park. As I've said - San Francisco has it all…
And you wine buffs -Don't forget Napa Valley - located only one hour away! This valley is undulating with land rising with grape vines and wineries! It will bring to you, amazing natural features, providing the freshest air, and make you feel relaxed. There's horse riding, hiking or bike trails. It also includes golf activities, shopping dining, wine tasting, and festivities indoor and outdoor!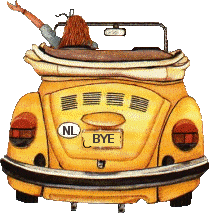 Click me! I'll take you back to the top

---