"We Don't Hide Our Crazies..."!

"We parade them down the street or proudly display them on our front porches" (NOLA Author Unknown!) Ahhh... The BIG Easy! You have to visit to capture her free spirit of the people! She feels like a secret! And she's just waiting to be discovered by you! I NEVER get tired of this city with all her crazies,... and all that Jazz! And I don't know about you, but I love to eat, and stroll the streets in New Orleans! I adore this city and try and get there at least twice a year! My husband and I always find a new reason to go back- As I've mentioned before - the Grapevine Orleans Bar & Bistro! With their drinks at happy hour, rather than peanuts, they give you strips of bacon! My husband thinks it's heart-stopping heaven on earth! But respectfully, the food in this city is fantastic, with fresh shrimp, oysters, seafood, gumbo, the red beans & rice - everything is a little fresher, with a hint of New Orleans spice. For restaurant recommendations or things to do in the city - message or email me on Facebook!
New Orleans, LA
$779.00 - Per Person
4 Nights - Holiday Inn Chateau LeMoyne
Right in the French Quarters
Roundtrip Airfare
(Extra Nights Always Available $$)
Tax $49.00*
*Price is Per Person
This price may not be available for your dates of travel
This price may not be available for Holiday or Spring Break Travel
Blackout dates apply - (Packages at this price are limited)

Click this link or the pic for more details on this hotel
When you arrive in the sultry, enchanting French-founded Crescent City, you can just feel the mystical mix of tipsy euphoria and subtle seduction. Maybe it's the sweet, fragrant air of olive trees and honeysuckle azaleas. Or the lush, subtropical foliage. Or those intoxicating sounds of indigenous jazz buzzing from its famed venues. Maybe it's native voodoo magic at work. Or even yet, possibly it's that distinct celebration of global cultures wrapped in an exotic, Sazerac-soaked dream!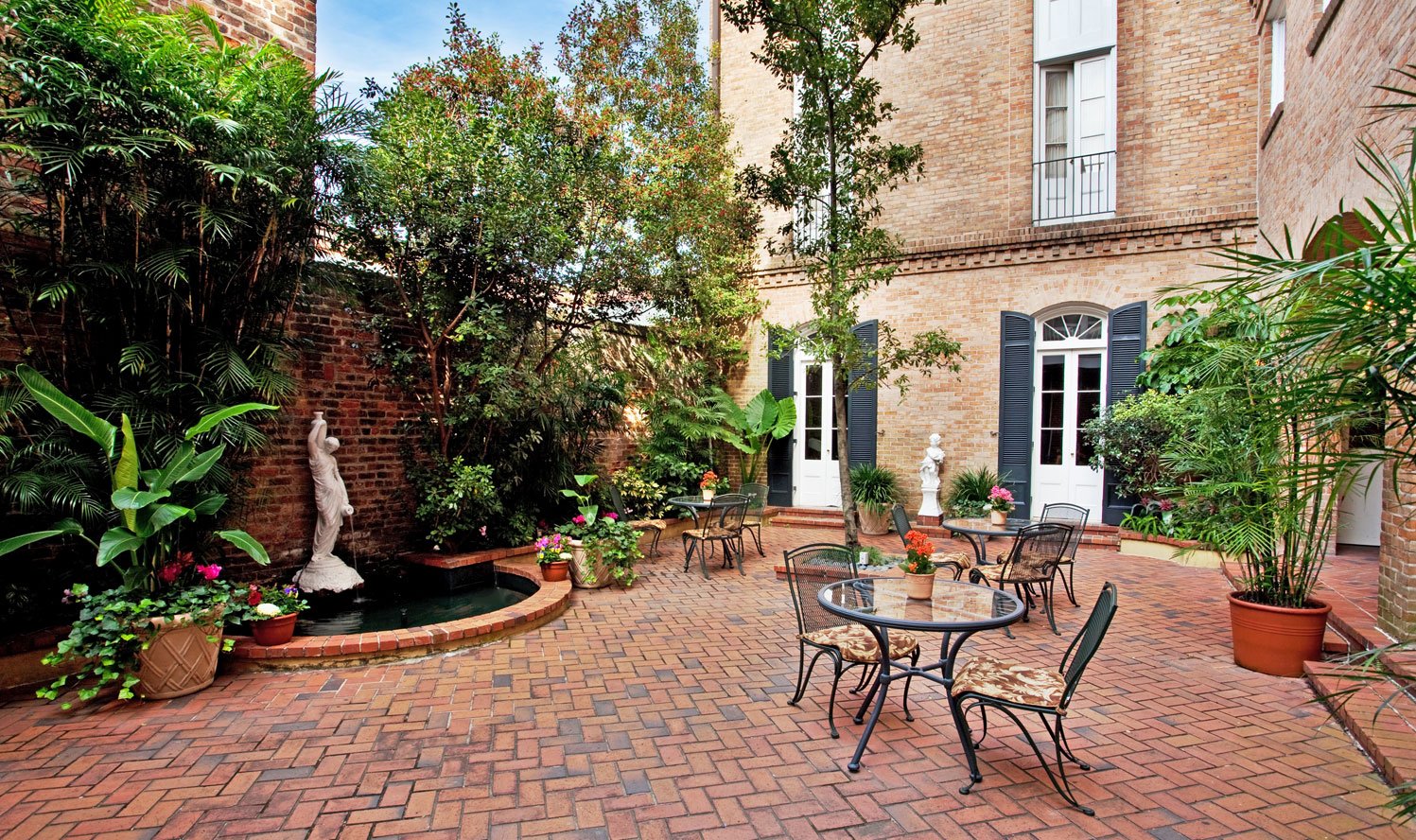 Located in the core of the French Quarter, the Chateau LeMoyne , provides a boutique New Orleans experience seeped in history. Just steps from Bourbon Street, Jackson Square, world class dining and music venues, while providing a quiet respite from all the excitement. Bourbon Street is steps away, and favorites like Brennan's are right around the corner. Sample Jambalaya, turtle soup, bananas foster and gumbo in the region where it was born! Try Cafe` Du Monde for their most renowned beignets, you'll love this pastry delight that's doused in powder sugar - yummmm!!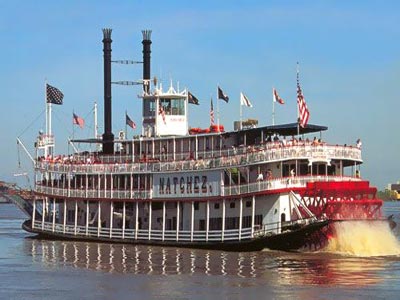 Where the Action Is! Jazz, parades, shopping, and Cajun food—enjoy the complete New Orleans experience! A walkable city, where you are with minutes of Bourbon Street, Jackson Square, Royal Street - world-famous restaurants, live music clubs, the Aquarium of the Americas, IMAX Theater, the New Orleans Mardi Gras Museum, and Riverwalk Marketplace, welcome to New Orleans - "Laissez Les Bon Temps Rouler" ~ Let The Good Times Roll!
If you like live music, it surrounds you, the quarters ooze jazz, blues, and rock and roll. Any type of music can be found there! Plus, you gotta visit "Howling at the Moon" a dueling piano bar, that's always hopping.
The good times roll year-round in New Orleans, a city filled with charm and soul. Your New Orleans vacation will likely start with tours of top New Orleans attractions like the Garden District and French Quarter, the swamp tours, the plantations, but don't run out of time before experiencing some of the amazing New Orleans restaurants, and the market - shop, shop, shop!!
********** Did you know? **********
Legend has it that the first true cocktail, the Sazerac, was mixed in New Orleans in the early 19th century by a pharmacist named Antoine Amadee Peychaud. When Monsieur Peychaud poured the mixture of his family's recipe for stomach bitters and French brandy into double-end egg cups known as coquetiers (pronounced koh-kuh-TYAYS) the slurred pronunciation by imbibers came out like "cocktail."Try one at the Roosevelt Hotel in their SAZAREC bar!

And:
Jazz music was, ultimately, the product of New Orleans' melting pot. At the turn of the century, the streets of New Orleans were awash in blues music, ragtime and the native brass-band fanfares. The latter, used both in the Mardi Gras parades and in funerals, boasted a vast repertory of styles, from military marches to "rags" (not necessarily related to Scott Joplin's ragtime music). The Excelsior Brass Band, formed in 1880, raised the Creole drummer John Robichaux and the Creole clarinetist Alphonse Picou. The Onward Brass Band, formed around 1884, featured Creole cornet player Manuel Perez.

Click Me - I'll Take You Back to the Top

---