NASCAR, Motorcycle Races...
Or Just Hang Out On The Beach!!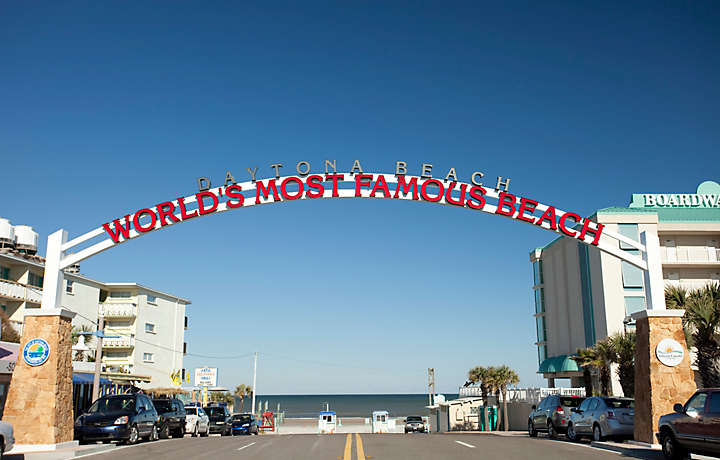 Put your preconceived notions aside and allow us to introduce you to another side of Daytona. In recent years the city has made a huge effort to change its image that image and Voilà - a perfect paradise waiting for you!
Settle into the Holiday Inn Resort Oceanfront, it's a perfect and ideal launching pad, just shy of the main drag, so you can have the peace, serenity, and luxury you deserve but also mere steps to the vibrant atmosphere, beach-lifestyle, and action of Daytona Beach.
Daytona Beach, Florida
$789.00 ~ Per Person
Fall & Winter Travel Packages
5 Nights/6 Days -
Hilton Dayton Beach Oceanfront Resort
Roundtrip Airfare
Rental Car - Unlimited Mileage
4 Star Resort
NOT All-Inclusive
Add Tax $59.00*



*Packages Priced Per Person
This price may not be available for your dates of travel
This price may not be available for Holidays, or Spring Break Travel
Blackout dates apply - (Packages at this price are limited)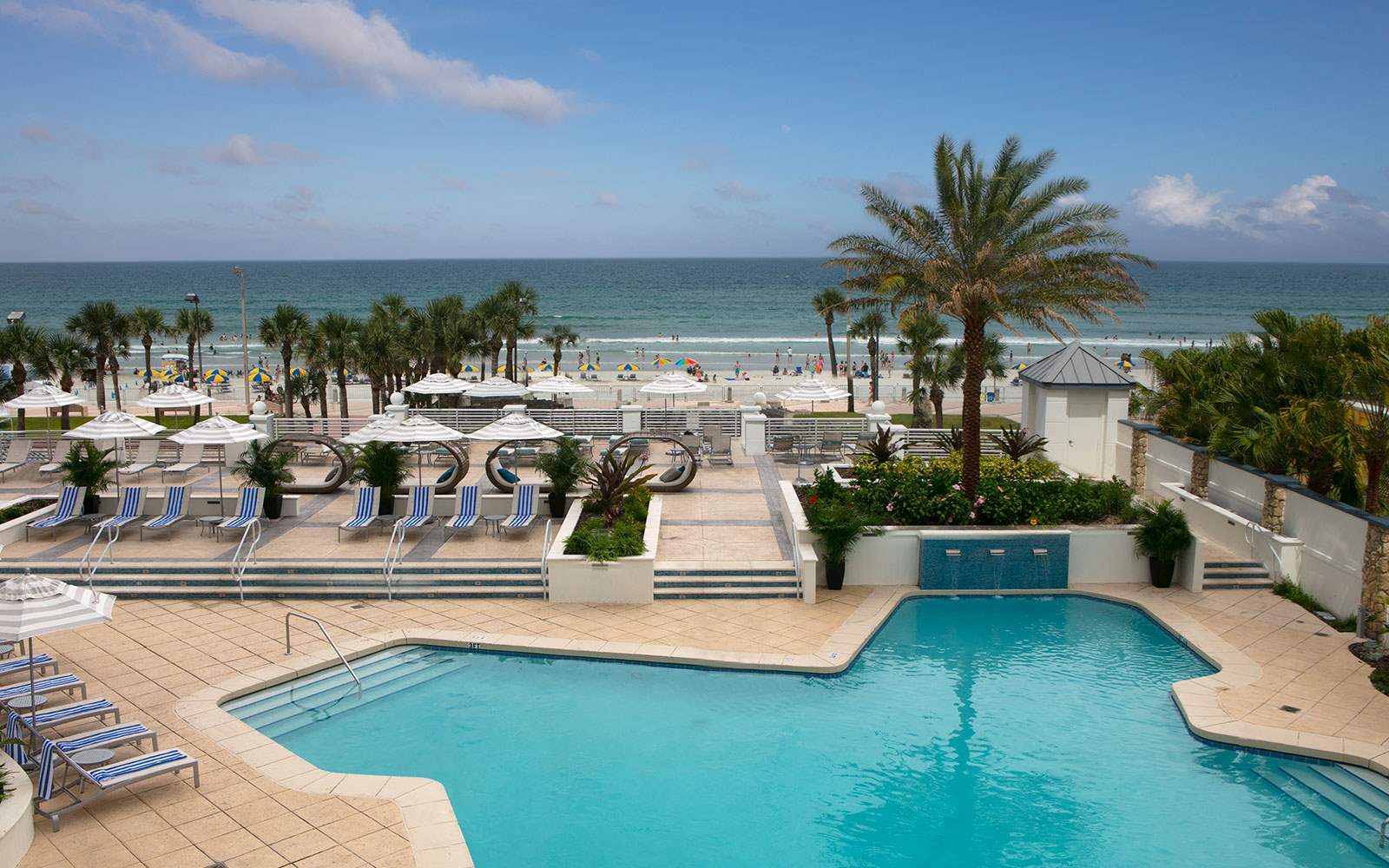 Click this link or the pics for more details on this resort
Fun in Florida's Most Famous Beach! For the most irresistible, true USA beach vacation, Daytona Beach and the Hilton Dayton Beach Oceanfront Resort make for one of your best vacations. You can't go wrong with this amenity-filled resort! You'll be connected to a shopping center and minutes from Ocean Center and Boardwalk Amusement Area and Pier. Also close by is the Joyland Amusements and Daytona Lagoon Waterpark.
The resort features all the amenities you'd expect in a Florida luxury beach resort, magnificent Atlantic Ocean views, and easy access to 23 bustling miles of white, sandy beaches and emerald waters. Love water-sports? This beach resort is beckoning all water enthusiasts, plus those of that just want to slip into a lounge chair and relax amid soothing sea-salt breezes!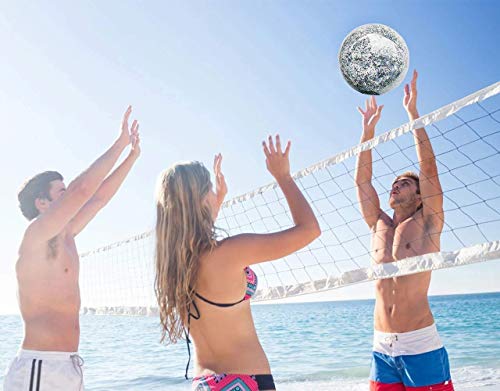 Two pools offer you time to soak up the sun and cool off with a refreshing dip in a beautiful oceanfront pool. Enjoy the ambiance on the pool deck, maybe saunter over to grab a cold beverage, while the kids have fun at D-Dawg's Kidszone, offering a playground and fun daily activities.

The Blind Turtle
Getting the munchies? Tummy grumbling from all that relaxing? Savor and indulge in oceanfront dining at Doc Bales' Grill, the hotel's signature restaurant serving seafood specialties in an elegant atmosphere, or enjoy a casual meal at the beachfront poolside Blind Turtle Bar & Grill! Dine at Hyde Park Steak House, specializing in aged steaks and chops.

Doc Bales Restaurant
Doc Bales Grill features a breakfast buffet and an array of lunch and dinner choices. Prime Rib & Seafood Buffet on Friday & Saturday evenings is a local favorite. Don Ricos Fresh Mex Grill is a vibrant dining environment featuring satellite coverage of games and a tex-mex meets surf-and-turf menu. McCoys Rum Room features a full-service bar and small plates.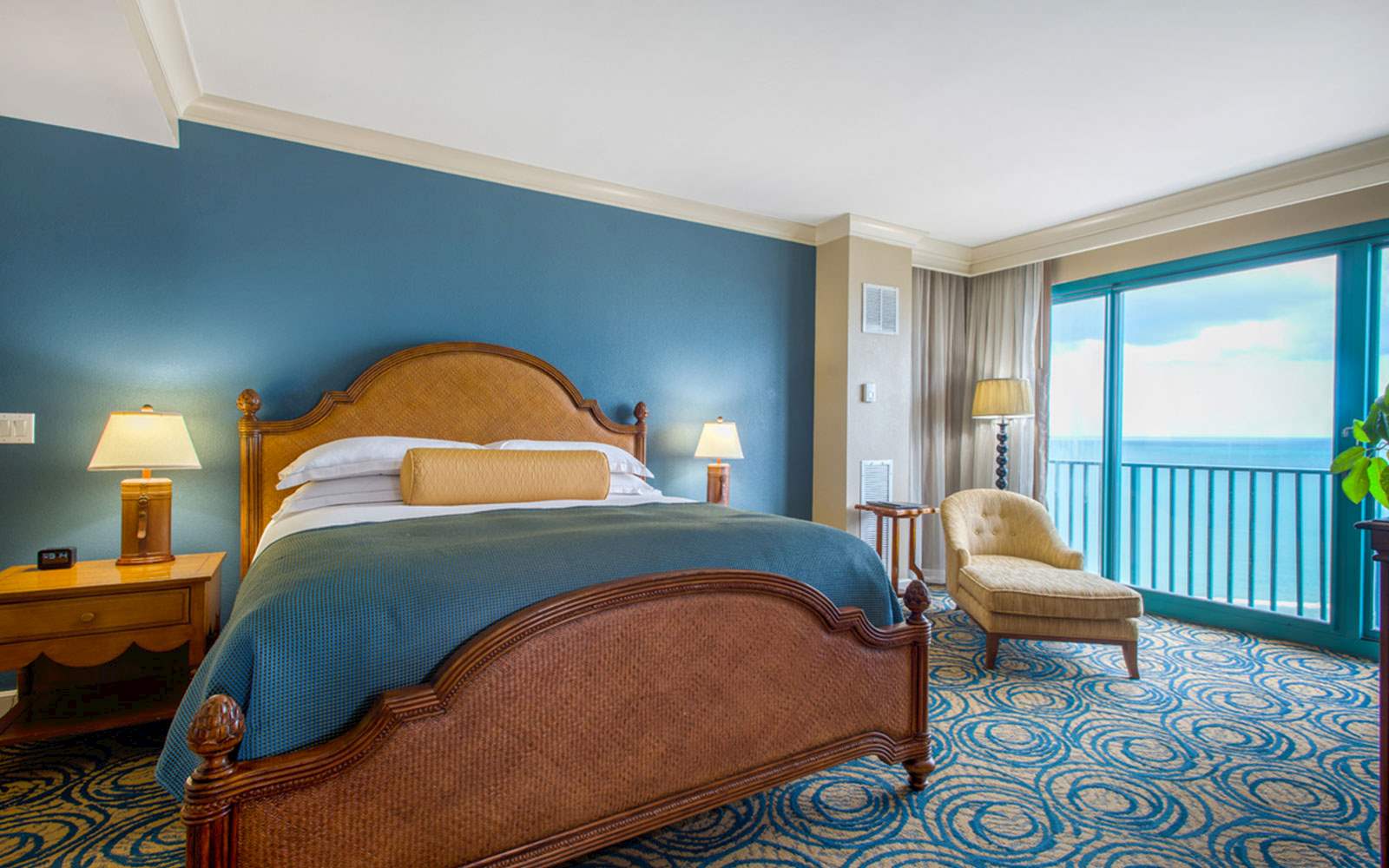 Sink into your room or suite, each offering all of the comforts and conveniences of home. With spectacular views of the pool, the city or the sparkling Atlantic Ocean, each room is well-appointed with beautiful tropical décor and serene colors, the perfect retreat after a day of work or pay. Experience all the little things that make you feel special from a staff dedicated to service.

Ocean Walk Village
A multi-million dollar clean-up and renovation of the beachfront area include The Ocean Walk Village. This exclusive development of hotels, restaurants, and shops boasts its own Caribbean-themed water park. In addition, a number of child-oriented museums and theme parks have opened, drawing more families to the area. A hot spot for racing enthusiasts, the Daytona International Speedway is home to NASCAR and hosts the Daytona 500, the Pepsi 400, and other well-known events. Golf, fishing, strolling the boardwalk, and relaxing on the beach with a good book are also popular Daytona pastimes.


Click me I'll take you back to the top

---