Smile! It Confuses People!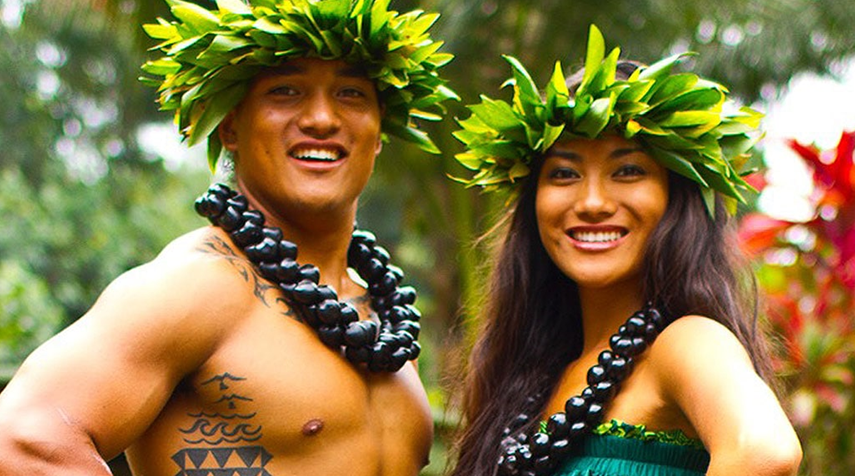 That smile - it's bursting cause you're heading to Hawaii! With many Hawaiin islands to choose from where do you begin? I've got a package that'll have you sampling the "Aloha" spirit on 2 of her Islands! Start your vacay in the exciting city Honolulu, explore Diamond Head, Waikiki Beach, Pearl Harbor, the shopping, the markets, and of course the food!
Then fly to Kona for the only place in the world you can see giant manta rays (You can see them from your resort in Kona), head up the mountain for a sunset or sunrise tour, hike the Napali Coast, soar past thundering waterfalls as you zipline through a tropical rainforest, snorkel or take a whale tour! It's your vacay!
2 Islands ~ Hawaii
$1969.00 ~ Per Person
8 Nights/9 Days
Roundtrip Airfare To/From Omaha



Oahu
3 Nights/4 Days - Honolulu Sheraton Princess Kaiulani
Airport/resort shuttle



Kona
Inter-Island Roundtrip Airfare
5 Nights/6 Days - Outrigger Kona Resort
Rental Car on Kona
Unlimited Mileage

Add Tax $159.00*pp
*Priced Per Person
This price may not be available for your dates of travel
This price may not be available for Holiday or Spring Break Travel
Other blackout dates apply
(Packages at this price are limited!)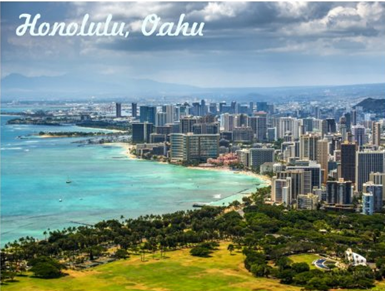 When you arrive in Oahu, you will be greeted by the friendly aloha spirit of Hawaii. Relax on your first day acclimating, lounge by the pool, swim the warm waters of Waikiki Beach. Love history? Check out Pearl Harbor, the Arizona Memorial & Punchbowl National Memorial Cemetery.
You'll want to experience all that Oahu has to offer, are you a bit more adventurous? Take a hike up to the summit at Diamond Head to get a 365-degree view of Oahu, marvel at Oahu's spectacular natural wonders of the Hanauma Bay Nature Preserve. - It's up to you!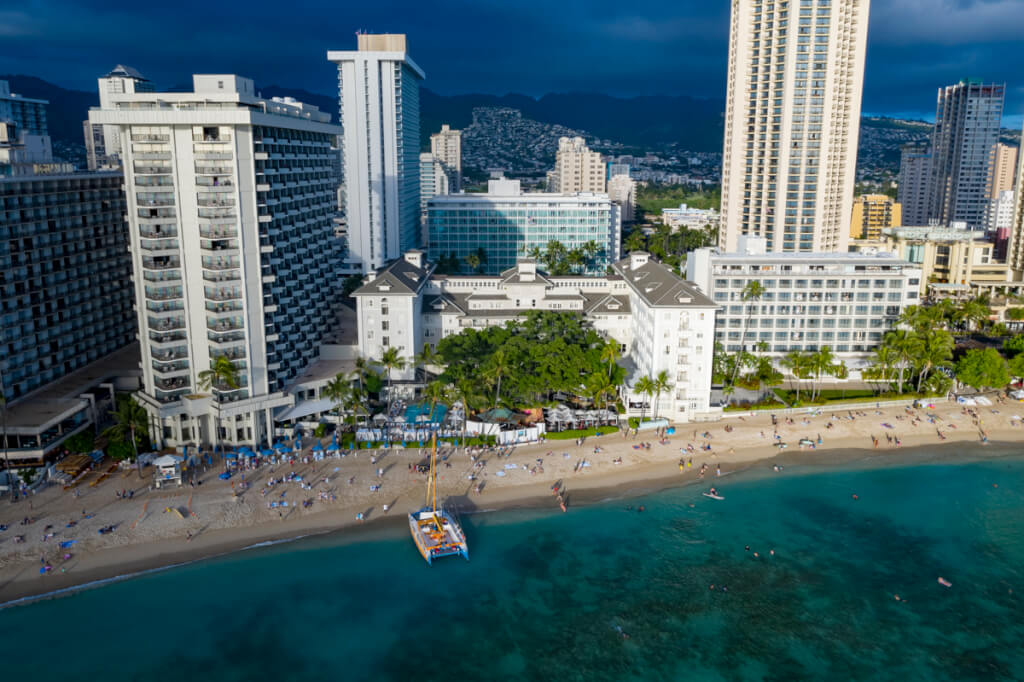 Click this link or the pic for the resort website and reviews
When you arrive at the Sheraton Princess Kaiulani, you'll feel the experience the Aloha spirit! Located in the heart of Honolulu, it's one block from Oahu's famous Waikiki Beach and within walking distance of some of the area's best shopping, dining, and entertainment.
One of my favorite thing about this hotel is the hip and modern vibe it exudes! Gracing the former estate of Hawaii's last princess, this hotel offers a glimpse of Hawaii's royal past in the heart of Waikiki. You can enjoy daily cultural activities, including lei making, historical tours, hula lessons and more.
Dining is casual at Pikake Terrace for breakfast in a relaxed outdoor dining area, poolside garden setting. Splash is a bar/restaurant that serves lunch & dinner, and music later under the star while you sip your evening cocktail.
On To Kona!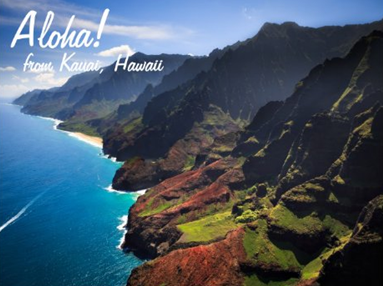 Take a moment, take a breath, you're in Kauai. Kauai is the lushest and tropical of all of the Hawaiian Islands. Waterfalls cascade onto the valley floor from tall, mist-shrouded peaks, and rivers crisscross the island. Kauai is blessed with white beaches and stunning natural beauty, and it offers a wide selection of sports and activities.
Hawaii's foremost hiking and sailing destination can be found on the northwest Na Pali Coast, whose jagged cliffs, deserted beaches, and crystalline water truly define the perfect Island experience. But by all means, get out and explore this island too.

Click this link or the pic for more info on this resort and reviews
Perched above the lava cliffs of Keauhou Bay on 22 acres of Kona coastline, the Outrigger Kona Resort is an oceanfront resort - a refuge for the soul! Relax in your choice of beautiful rooms and suites with lanais and gorgeous ocean and mountain views.
Swim and play in the lagoon-style pool with a twisting waterslide, and let the kids splash around in the wading pool. Swim with manta rays, or indulge in a little "me" time at the fab spa. Did I mention there is an amazing luau at this resort?
There are two island-inspired dining experiences with locally sourced food and drinks made from the freshest produce and seafood here. Relax with a frozen cocktail or cool off with one of Holua Poolside Bar's signature cocktails. Relax and enjoy crisp salads, delicious wraps and fresh catch of the day sandwiches.

Wailele Cafe'
Wake up to freshly brewed Kona coffee and breakfast, at the Wailele Café. Enjoy pu-pus, salads, pizza, and mains, like macadamia nut crusted mahi mahi. Sip beer and hand-crafted cocktails, like the Keauhou Mule, and join in the happy hour and live music.
May there always be Tradewinds behind you,
Rainbows above you, and Aloha all around you."
Kauai Blessing
---