Location! Location! Location!

Grab your love beads, dust off your caftan, and paint a peace sign on your cheek, you're heading to San Fran, baby, yeah! Okay, so actually, you can forget all that because one of America's most iconic destinations left its "Summer of Love" reputation behind a long time ago and is now a 21st-century hot-spot for trendy travelers. I have a Special to a perfect location in one of the world's premier cities - the Riu Plaza Fishermans Wharf!
Ready to soak up all the classic sites, smells, and scenes of Fisherman's Wharf? Then the Riu Plaza Fisherman's Wharf - it has everything for you! Always wanted to tour Alcatraz? Laugh with the barking sea lions at Pier 39? Revel in the famous chocolate, some Dungeness crab, or San Francisco sourdough bread? As a guest at the Riu Plaza Fisherman's Wharf, it's all just steps away. It's genuinely one of my favorite destinations, and one visit is never enough. So hop on board a streetcar named Desire, hold on tight, and book this vacay to San Francisco in all its crazy glory!
San Francisco
$819.00 ~ Per Person
Winter Travel Package Price
Package Includes:
5 Nights/6 days Hyatt Fishermans Wharf
(Extra Nights Available)
Roundtrip Airfare & All Transfers
Not All-Inclusive
4 1/2 Star Hotel
Tax $69.00*
*Price is Per Person
This Price may not be available for your dates of travel
And this price may not be available for Holiday or Spring Break Travel
Blackout dates apply -
Hurry! Packages at this price are limited!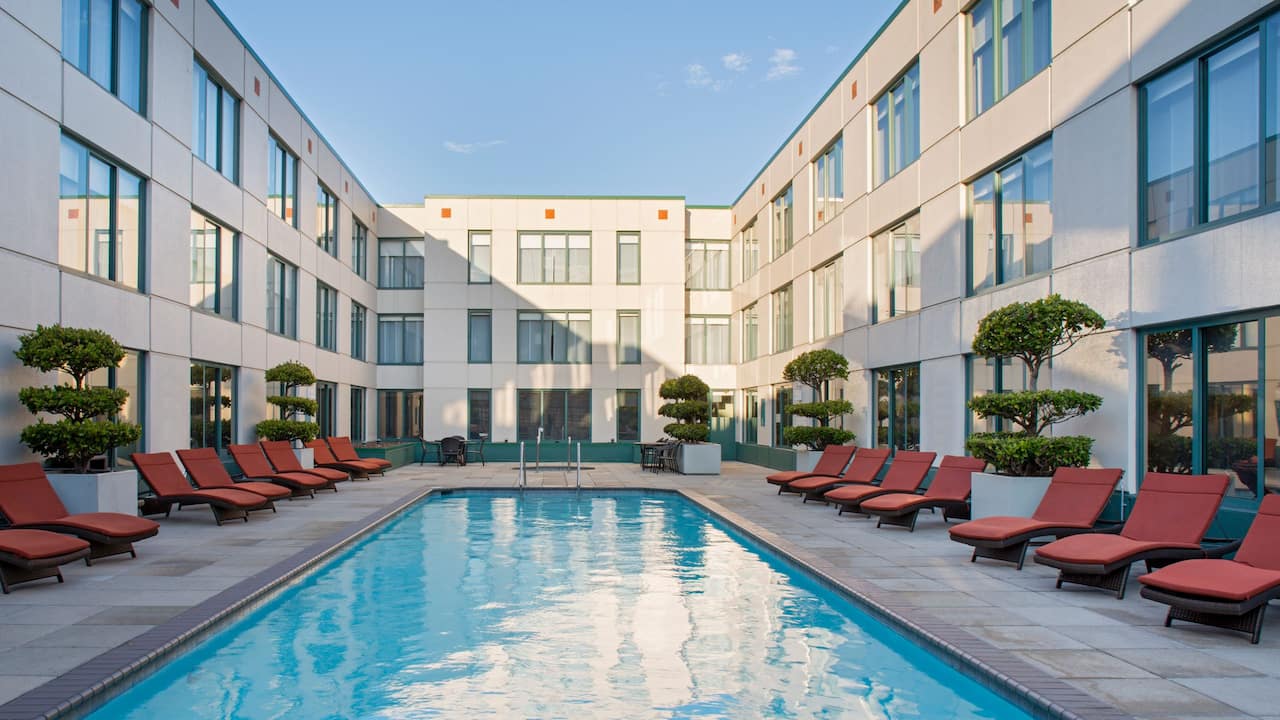 Click this link for the Hyatt Fishermans Wharf website with reviews
Hyatt Centric Fisherman's Wharf San Francisco features two unique dining experiences at The Wardroom and Brick & Beam. Enjoy a meal at the signature restaurant, which offers an all-day dining experience, sample morning coffee, and pastries before heading to San Francisco's Pier 39! Or enjoy a dinner with a locally-inspired menu and serving craft cocktails, craft beers, and of course, California wines!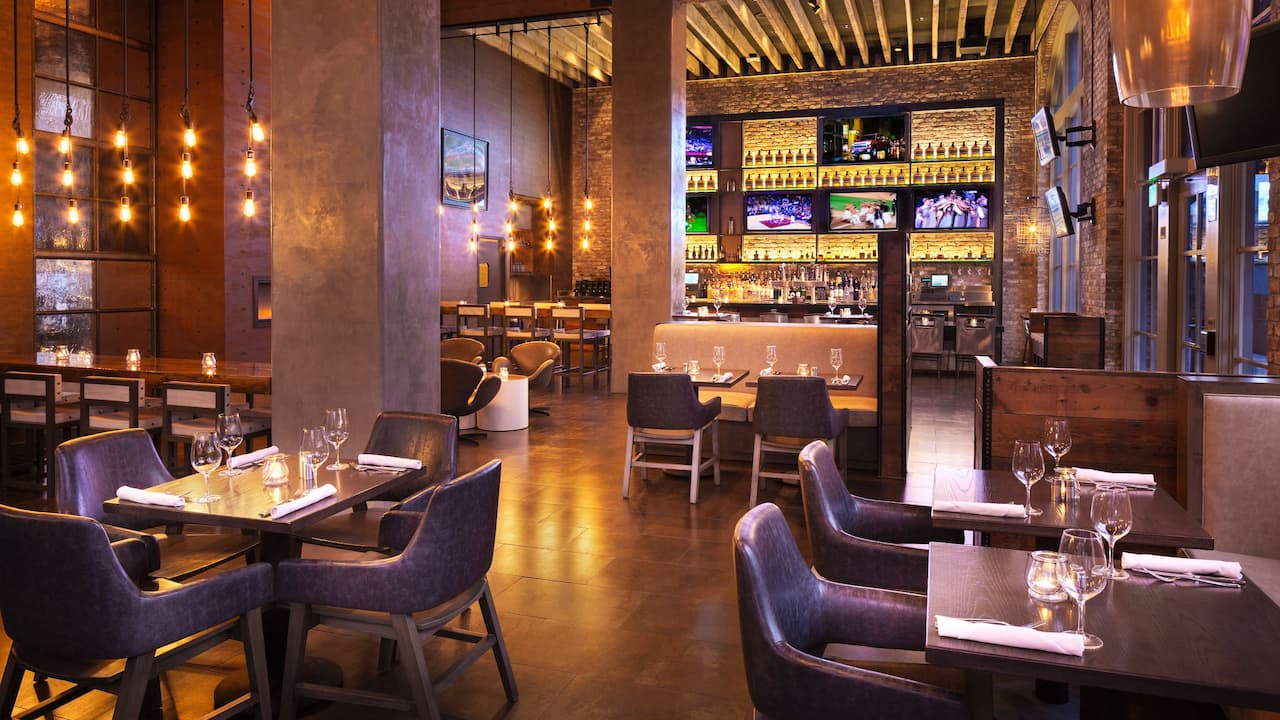 If keeping up your bod fit is important to you, you can work out in the state-of-the-art gym! Or spend the afternoon (or morning) lounging in the outdoor pool!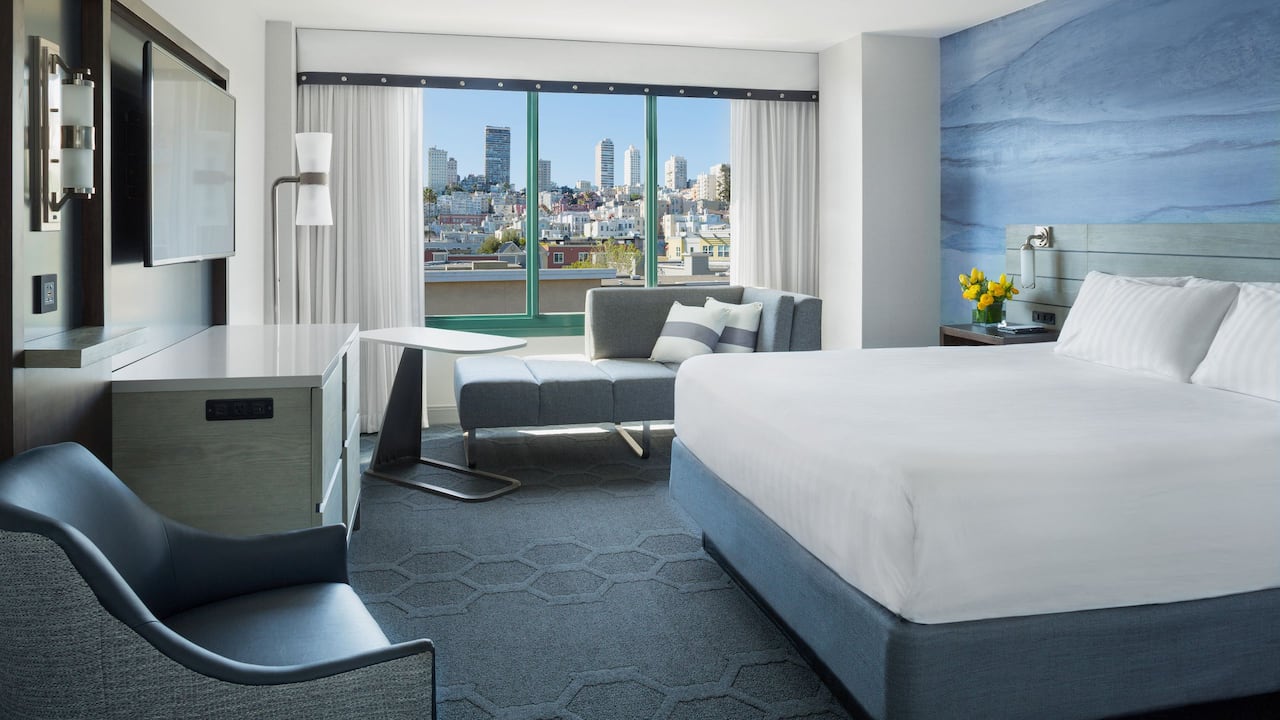 After all that activity and touring the city, it's time to snuggle into one of the air-conditioned rooms. Just sit back and relax in your modern, spacious room and plan the next day's activities! Amenities include ironing facilities, a safety deposit box, and tea- and coffee-making facilities. Deluxe bedding is included along with a spacious desk and chair.
This city certainly puts the 'u' in unique! With beautiful open spaces, a bridge that's the envy of the world and charming harbor-side towns, The City by the Bay is a sight to behold. Union Square's shopping, Alcatraz Island, and a stunning Golden Gate Park make for an offbeat city that refuses to blend in! There's something for everyone at Fisherman's Wharf! Pose with a celebrity wax figure, catch a shark feeding, or jump into a 3D interactive film. At night, stay entertained with live music, theater, dancing, comedy clubs, and much more.

Lombard Street
The enormous tech industry just up the highway in Silicon Valley has provided San Francisco with a new generation of pioneers, trailblazers, and visionaries. That means there's an explosion of cool bars, trendy restaurants, and boutique hotels popping up left, right, and center, making San Francisco one of the best spots to stay in northern California. You're right in the middle of wine country, and you've got iconic landmarks like the Golden Gate bridge, the wonderfully wiggly Lombard Stree! Zigzag down Lombard Street, complete with no less than eight hairpin bends, it's San Francisco's craziest rollercoaster street!

Check out the sea lions sunning at Pier 39!
Known most widely as the "Paris of the West," San Francisco combines a European joie de vivre with the relaxed spirit of American individualism. At the top of Nob Hill, the InterContinental Mark Hopkins offers the most commanding view of this enchanting city. Situated minutes from the business districts and the city's most alluring attractions, the Mark Hopkins is regarded as one of the city's most prestigious addresses.
Perched on 43 hills, "everybody's favorite city" has the most diverse neighborhoods. Try North Beach settled by the Italians and still home to pasta restaurants and cappuccino bars. Try the "Stinking Rose" or "The Mona Lisa" Restaurants! Or stumble upon beatnik and flower power haunts dating back to the 50s and 60s, including Haight Ashbury, the spiritual home of 1967's "Summer of Love." Then there's the lively Mission District of San Francisco, favored by Latin Americans and don't miss Chinatown, the largest outside Asia.
And you wine buffs -Don't forget Napa Valley - located only one hour away! This valley is undulating with land rising with grapevines and wineries! It will bring you amazing natural features, provide the freshest air, and make you feel relaxed. There's horse riding, hiking, or bike trails. It also includes golf activities, shopping dining, wine tasting, and festivities indoor and outdoor!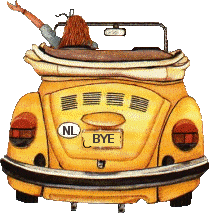 Click me! I'll take you back to the top

---