Free Styling!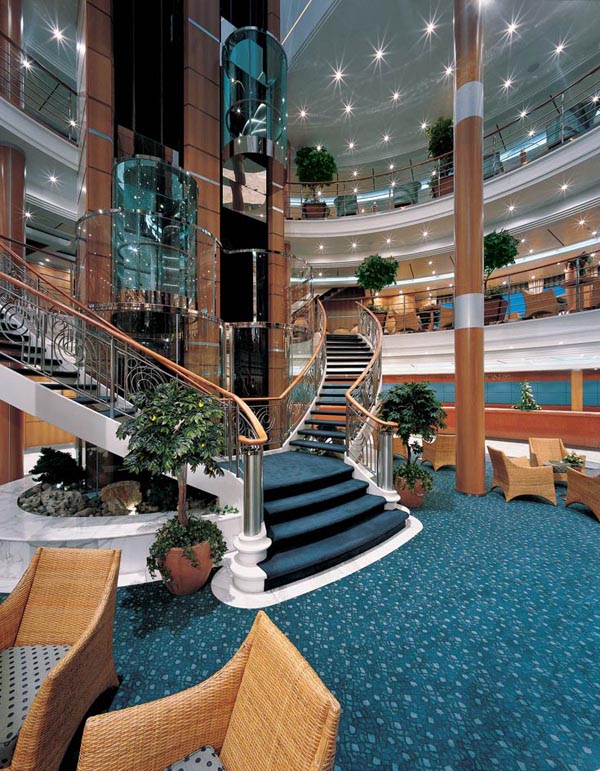 Step aboard Norwegian Dawn and you'll soon learn what NCL Freestyle Cruising is all about. You can sum it up in one simple word - choice. She has a wide range of accommodation to suit every budget, 12 restaurants and nine bars and lounges where you can kick back and relax, plus a whole range of fantastic facilities and entertainment to make every day new and exciting.
Norwegian Cruise Line
$1569.00 ~ Per Person
7 Nights - Norwegian Dawn
Oceanview Cabin
Roundtrip Airfare

Depart San Juan for Ports of Call:
St. Lucia, Barabados,
St John's, Antigua, St Thomas, & Tortola
$149.00 Tax
You'll be docking at King's Wharf, better known as the Royal Naval Dockyard. It's located on Ireland Island, on the western most tip of the Bahamas. Work began on this massive complex in 1809, shortly after the Napoleonic War. Built by slave and convict labor, it was to be a strategic British military outpost, but closed its gates in 1951 when the US military had established a military presence on the island with 2 bases. Since then, the 75 acre site has been renovated to accommodate shops, restaurants, museums, a movie theatre, The Arts Center.
On board your ship, there's a free and easy atmosphere on Norwegian Dawn. With no strict dress code and no set times for dinner, you can do as much or as little as you please. Your cruise ship's spacious accommodation ranges from fun and funky staterooms to lavish contemporary suites, catering for everyone from couples, families and groups to wedding parties and honeymooners.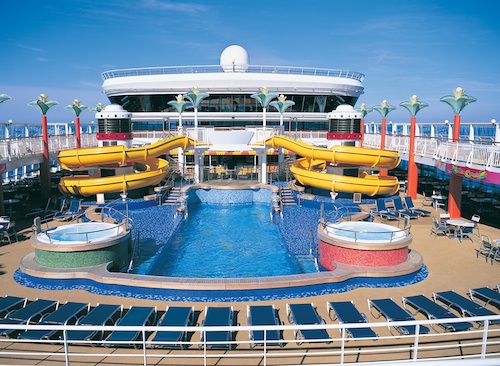 Book a top notch Garden Villa and it's a vacation venue in itself. The accommodation has up to 500 square feet of floor space in which you'll find a lounge, dining room, three bedrooms and luxury bathrooms. You also have your own private garden with hot tub, plus outdoor dining area and terrace. You can even have your own butler, if you wish!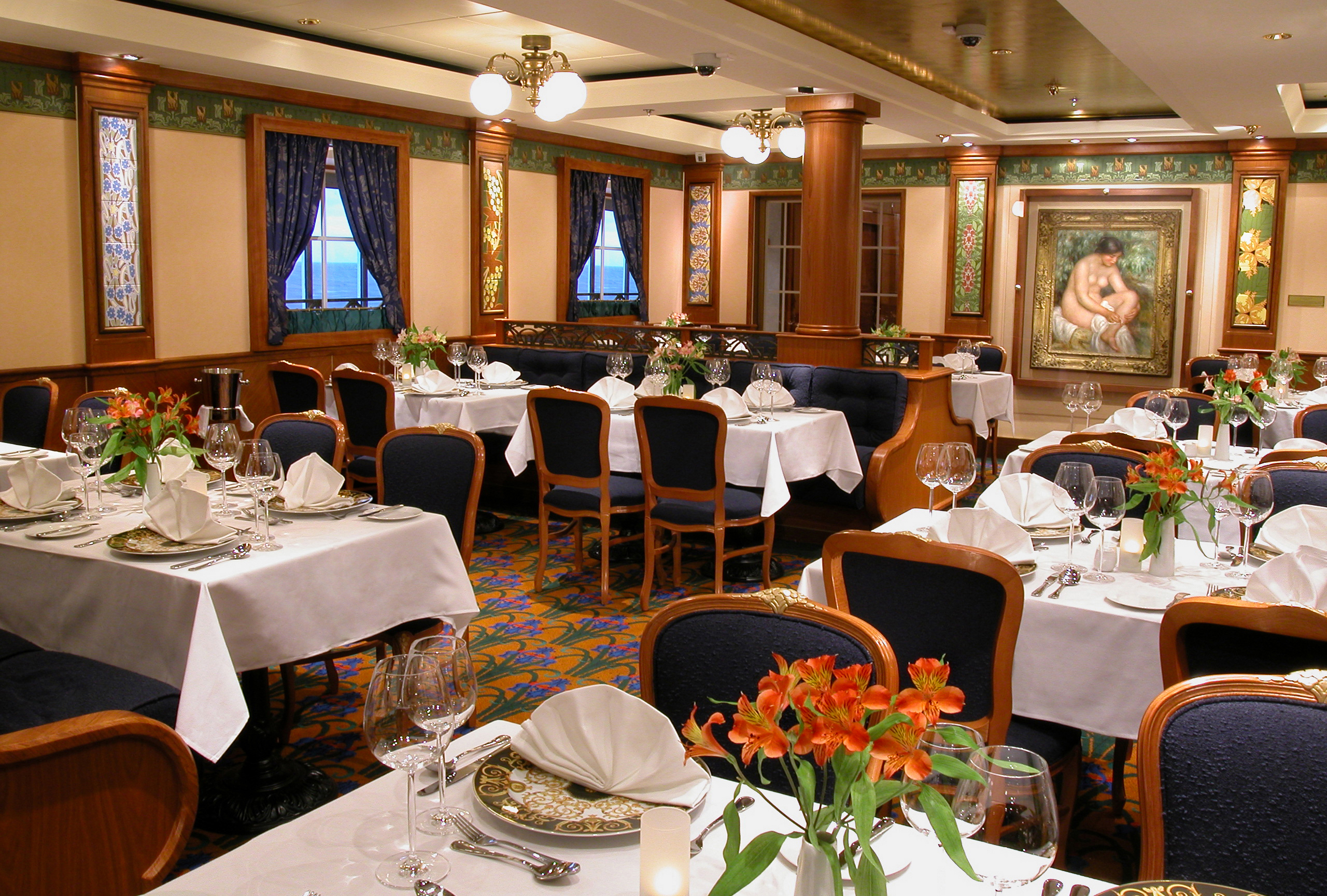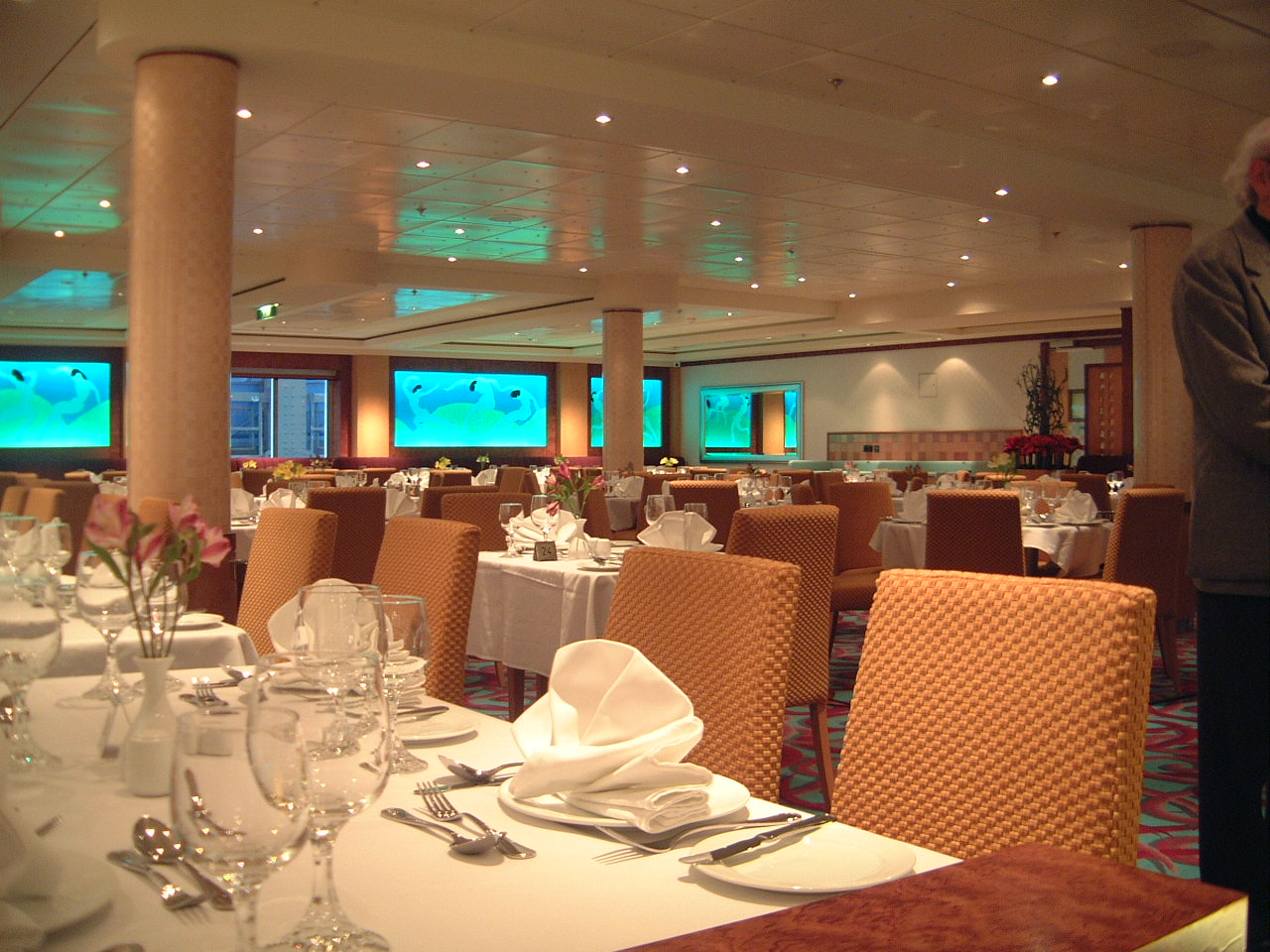 You'll never run out of things to do on this cruise ship. Fun lovers, sun worshippers, foodies and quiet types - you'll find all your needs are well catered for. Among the many fabulous facilities you'll find to keep you happy and amused are:
14 restaurants and 9 bars and lounges
3 pools, including the T-Rex kids' pool
6 hot tubs
Spa and fitness centre
Jogging track
Sports court
T-Rex Kids' Centre
Teens Club
Video games
Card and games rooms
Library
Writing & reading room
Internet café
Wine tasting cellar
On Norwegian Dawn, you're spoilled for choices in the evenings too. With so many different bars to choose from you'll find just the ambience you're looking for. Got something to celebrate? Then crack open a bottle of bubbly in Gatsby's Champagne Bar. Prefer to sip cocktails and take in the sparkling sea views? Then the Star Bar with its gentle piano music is the perfect venue for you. If you just fancy a pint with the boys, join them at the Pearly Kings Pub and catch the match on the big screen. There's plenty more to entertain you on your cruise ship, including dancing, live music, cabaret, Broadway-style shows, cinema and the glittering casino. Second City® comedy troupe, Broadway-style shows, a state-of-the-art fitness center, a sports court, pools, hot tubs, kid's centers, teen discos and more are all on board and included in your cruise fare.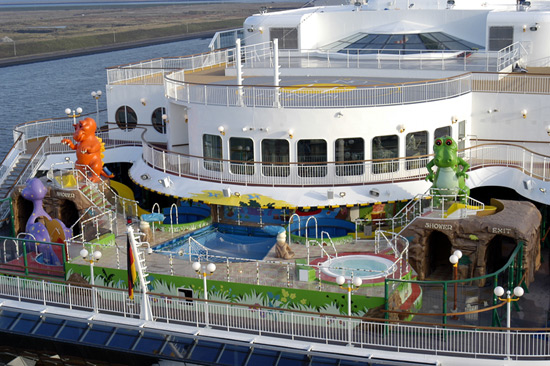 No need to pack your tux when you cruise on Norwegian Dawn. The dress code's fairly relaxed, there are no set times for dinner and you're not obliged to share your table with strangers. So what do you fancy? French, Italian, Asian, sushi, tapas or juicy steaks...you'll find all this and more in your cruise ship's fabulous choice of restaurants. You not only choose what you want to eat, but how you want to eat - casually with the family, buffet-style, romantic dinner for two or five-course, fine dining with friends. It's all there for the taking on this fabulous cruise ship.
---